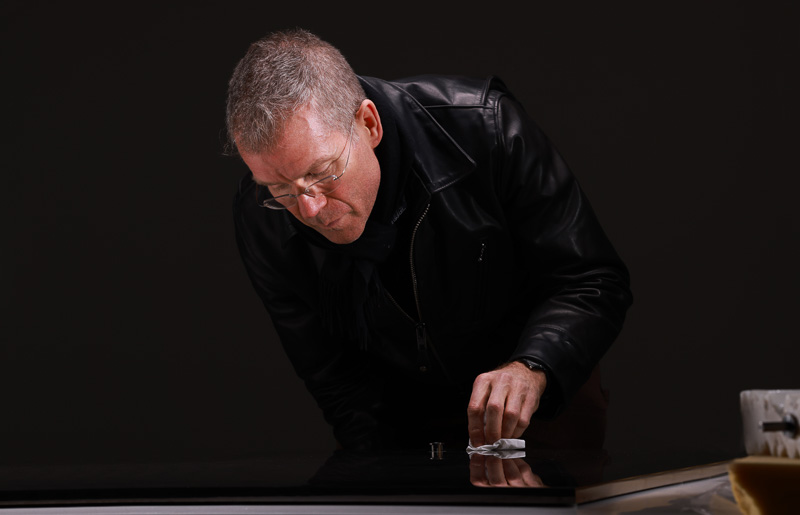 Marc Leuthold's sculptures have entered the collections of the Metropolitan and Brooklyn Museums and the Museum of Art and Design. Critic John Perreault has remarked: "One looks and looks for artists who break up history, who bend the descent, who force one to connect the dots in new ways, even turn away from some. Leuthold is one of these."
The son of European immigrants, Leuthold is interested in cross-cultural experiences. His work reflects the influence of the arts of Asia, Africa, and the Mediterranean.
Leuthold is a Professor at the State University of New York and has taught at Princeton University and Parsons School of Design. He is one of forty Americans who is an elected lifetime member of the International Academy of Ceramics.
Collections
Metropolitan Museum of Art, New York, NY
Brooklyn Museum, New York, NY
Museum of Arts and Design, New York, NY
Bemis Center for Contemporary Arts, Omaha, NE
Everson Museum, Syracuse, NY
John Michael Kohler Arts Center, Sheboygan, WI
Longhouse Reserve, East Hampton, NY
Mint Museum of Art, Charlotte, NC
Museum of Fine Arts, Boston, MA
Renwick Gallery
National Museum of American Art, Smithsonian, Washington, DC
Daum Museum of Contemporary Art, Sedalia, MO
Musee Ariana, Geneva, Switzerland
Benaki Museum, Athens, Greece
Icheon World Ceramic Center, South Korea
Seto Cultural Art Center, Seto, Japan
Dokuz Elul University Art Collection, Izmir, Turkey
Urban Glass Archive
Memorial Sloan-Kettering Center, New York, NY
Takashimaya America Inc., New York, NY